Travel with us to North Africa as we explore the beauty of Marrakech, Morocco! Experience the rich culture and beautiful colors of Marrakech, as we embark on adventurous treks, try new foods, and experience and vastly different culture and history from our own.
October 12- 18, 2019
$2,000
ITINERARY
DAY 1
Today you arrive in Morocco! Once you've been picked up and taken to your hotel, feel free to rest up or explore Marrakech before you meet up with the rest of your group mates for the Welcome Dinner.
DAY 2
This is your first full day in Marrakech! On this day, you'll get a chance to explore Marrakesh and learn about its history. You'll visit Bahia Palace, a 19th century palace of an ancient sultan. You'll also tour Ben Youssef Madrasa, an Islamic monument that was once the largest Islamic college in Marrakech. After your tour of the city, you'll be shown where to do the best shopping, and the rest of the day is yours to explore as you wish.
DAY 3
Today, rise early and get ready for an exciting day in the desert! Camels and quads, anyone?? Embark on trek to the desert where you'll be able to ride and play with majestic camels. After your camel ride, get ready to release your inner daredevil while racing ATVs across sand dunes. Prepare to have blast in the Moroccan desert.
DAY 4
Once you've had chance to rest from an exciting day of quads and camels, you'll have a chance to experience the beautiful waterfalls of Ouzoud Falls. Here you'll be able to swim in natural lakes while watching monkeys swing through the trees and experience the natural beauty of Morocco. When you return to Marrakech, the rest of the evening is yours to enjoy as you wish.
DAY 5
Today, you'll have another chance to experience the beauty of Morocco. On this day, you'll rise early to journey to the Atlas Mountains, home of the Berber Tribe, an ancient group that live in the mountains. You'll learn about their culture and life living in the lush valleys and hills of the Atlas Mountains.
DAY 6
Today is your last full day in Morocco. Use this day to do your last bit of exploring and shopping on your own. Later that evening, meet back up with your group mates for one last time for the Farewell Dinner.
DAY 7
Today you'll be leaving Morocco. Say goodbye to your group mates and prepare to return home.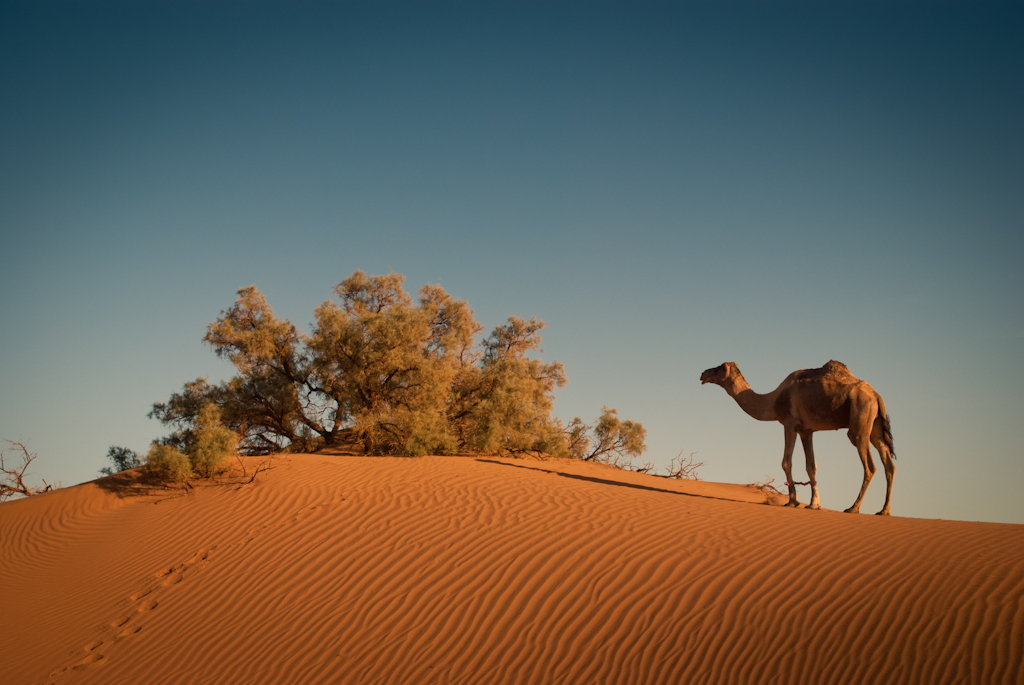 WHAT IS INCLUDED?
6 nights in a shared room

Camel and quad riding

Tours of palaces and monuments

Ozoud Falls

Atlas Mountains
WHAT IS NOT INCLUDED?
Flight to and from Morocco

Meals
THIS TRIP MAY NOT BE FOR YOU IF….
You are afraid of animals.

You are medically unable or unwilling to tolerate long periods of time in warmer climates.

You are a very picky eater. This trip may require you to try new foods, so those who are unwilling to try unfamiliar foods may not have the best experience.

You are not willing to be open minded, flexible, and respectful of other cultures.
IMPORTANT THINGS TO KNOW:
You may need to get vaccinations. The CDC recommends that all travelers to Morocco be up to date on all of their routine vaccines. In addition to routine vaccines, the CDC strongly recommends that travelers receive malaria, cholera, and yellow fever vaccines. Others that may be beneficial are the hepatitis A, hepatitis B, and typhoid vaccines.

You must arrive in the country on the first day of the trip. Arrival times may vary, but everyone must arrive on the first day, so plan your flights accordingly.

You will be required to buy travel health insurance. While we don't anticipate having to use it, in the case of illness or injury, health insurance to cover the cost of your hospital or clinic visit will be needed. Some of the insurance offered by airlines when you buy your plane tickets will include a health insurance component. If this is the case, this insurance will suffice. The cost of international health insurance averages around $15.
PAYMENT
YOUR DEPOSIT SECURES YOUR SPOT.
A nonrefundable deposit of $300 reserves your trip to Morocco.
YOU MAY CHOOSE TO PAY IN FULL OR PARTICIPATE IN A PAYMENT PLAN.
Monthly payments are due on the 15th of each month, with the last payment due on the 15th of the month before the trip. Payments will be calculated from the date of the payment of the deposit. All payments are nonrefundable.