QUEPOS, COSTA RICA
SPRING BREAK: MARCH 2019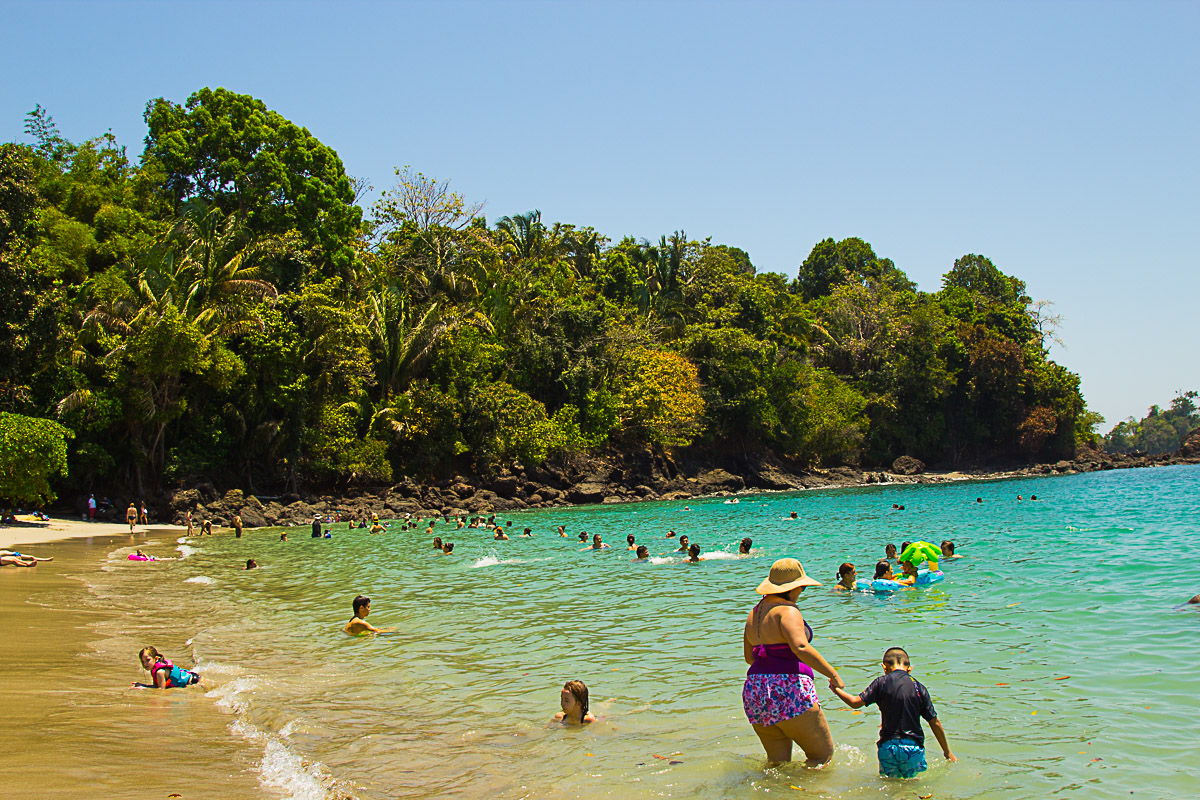 Pura Vida!
Are you a college student who's ready for the Spring Break of a lifetime? Get ready to experience the warmth and culture of Costa Rica. Located in Central America, Costa Rica is an oasis filled with warm people, beautiful geography, and tropical animals. During your trip, you will have the chance to experience many of the must-see and must-have experiences that Costa Rica has to offer. Pack your bags, (and your sunscreen!) and prepare for your Costa Rican tropical adventure!
March 9, 2019 - March 15, 2019
$1,200
ITINERARY
DAY 1
Land in San Jose, the capitol city of Costa Rica. After landing, travel by private vehicle to the coastal town of Quepos. From there you'll check into your room, unpack, and prepare to embark on a tour of your new town for next six days.
DAY 2
Enjoy a complimentary breakfast before you embark on a guided tour of one of Costa Rica's most beautiful natural attractions Manuel Antonio National Park. There you'll get to see monkeys, sloths, and other exotic animals roaming around in their natural habitats. After the trek through the park, sit back and spend a relaxing afternoon on the beach. That evening, put on your dancing shoes and enjoy the bustling nightlife of Quepos.
DAY 3
Rise early to set out on a zip lining adventure through the rainforests that surround Quepos. Hike through the forest and glide down during a two hour zip lining excursion. When your feet reach land, have lunch in the forest and plan your relaxing afternoon.
DAY 4
Break away from the group if you wish and partake in self-chosen activities. You will be provided with a list of additional excursions that are available to you. I'll take care of all of the arrangements, so all you have to do is enjoy! If you choose not to partake in additional excursions, the day is yours to enjoy and explore as you wish.
DAY 5
After breakfast at the hotel, choose to spend your morning shopping, relaxing at the beach or exploring the city. In the afternoon, put on your bathing suit and join us for a four-hour boat ride on a 100-foot catamaran, equipped with a bar, two jacuzzis, and two winding water slides. If you're feeling adventurous, you will have the opportunity to dive into the water below to go snorkeling and view some of the exotic fish that live
DAY 6
Spend your last day in Costa Rica exploring, relaxing, shopping, or taking part in other excursions that you may choose. That evening, rejoin your group mates for one last dinner together.
DAY 7
Check out of your hotel, head back to San Jose, and say one last good bye to Costa Rica!
What is included?
Airport Transportation to and from Quepos

6 nights in a shared room with a roommate

Zip lining

Rain Forest tour

Catamaran Boat Ride and Snorkeling

Digital Photo Package
What is
not

included?
Flight to and from San Jose, Costa Rica

Meals
Details
Flights are to arrive and depart from San Jose, Costa Rica (SJO)

Accommodations: Hotel Mono Azul
This trip may not be for you if…
You are unable or unwilling to walk moderate distances

You are intolerant of warmer climates

You are afraid of heights, large bodies of water, or creatures frequently found in nature

You are not willing to be open minded, flexible, or respectful of other cultures
Important things to know
You must be college-age to participate in this particular trip.

You must be at least 18 years old by the departure date to travel.

You must have a valid passport that does not expire within 6 months of the last day of the trip.
You may choose to get vaccinations. The CDC recommends that all travelers to Costa Rica be up to date on all of their routine vaccines. In addition to routine vaccines, the CDC recommends that travelers receive typhoid, Hepatitis A, Hepatitis B, rabies, MMR and flu vaccines. These are not required, but they are recommended and the individual choice of the traveler.

You must arrive in the country on the first day of the trip. Arrival times may vary, but everyone must arrive on the first day, so plan your flights accordingly.

You will be required to buy travel health insurance. While we don't anticipate having to use it, in the case of illness or injury, health insurance to cover the cost of your hospital or clinic visit will be needed. Some of the insurance offered by airlines when you buy your plane tickets will include a health insurance component. If this is the case, this insurance will suffice. The cost of international health insurance averages around $15 when bought separately.
Payment
YOUR DEPOSIT SECURES YOUR SPOT.
A nonrefundable deposit of $300 reserves your trip to Costa Rica.
YOU MAY CHOOSE TO PAY IN FULL OR PARTICIPATE IN A PAYMENT PLAN.
Monthly payments are due on the 15th of each month, with the last payment due on the 15th of the month before the trip. Payments will be calculated from the date of the payment of the deposit. All payments are nonrefundable.
***Receive a discount of $100 when you book before November 30, 2018. Use "SB2019" at checkout for discount.
***Payments can be made flexible for college students. Contact us if you need a more flexible payment plan.